When was the last time you felt truly calm, deeply rested and totally at ease?
If this is an experience that's constantly eluding you, you're not alone. The modern world plagues us with stress and overstimulation and our bodies can't keep up - it's not your fault, we all experience feeling stressed and overwhelmed to some degree, sadly it's a product of being a human in this modern world. But what you can do is equip yourself with a solid meditation practice to keep the stress stored in your body to a minimum and train your nervous system to become resilient to the constant flow of stimulation you're experiencing - making sure you feel as calm, clear, happy, creative and inspired as possible.
Wouldn't it be incredible if you had access to...
An efficient means to release stress daily so you feel less anxious, overwhelmed & fatigued
The ability to regulate your nervous system and become resilient to stress rather than exhausted by it
Access to your true self - leaving you feeling happier, more calm, easeful, creative and clear
THERE'S JUST ONE PROBLEM...
Learning to meditate on your own feels overwhelming...
You've tried guided meditations, YouTube recordings, meditation in yoga classes and apps but nothing helps you long term

You're overwhelmed by all the options and not sure how best to learn

You've tried to meditate by closing your eyes and doing nothing but it doesn't seem to help

You think your mind is too busy and you have too many thoughts to be any 'good' at meditation
You feel like you don't have time to meditate
You're worried about how you'll fit meditation into your busy life
You're hesitant because meditation seems a bit woo woo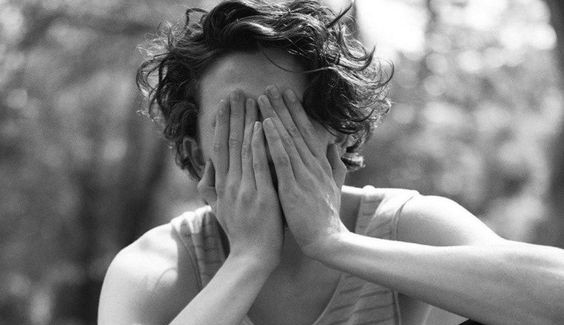 HERE'S THE TRUTH
It doesn't have to be this way
I teach meditation diffreently, so it's easy to learn and really, really effective. Being Meditation is so simple to learn, absolutely anyone can do it. Over 4 simple sessions you will become fully confident in this effortless & highly effective meditation technique. You have a busy mind I head you say? Great! This is the perfect meditation technique for you - in this style of meditation you will welcome thoughts as part of the minds natural rhythm. Being meditation is also a highly flexible practice which makes it easy for you to fit into your busy life, even for parents daily meditation is very doable! Being meditation is also physically very easy to do, as long as you can sit comfortably with your eyes closed you can meditate! So no need for strict cross legged postures or funny cushions - your couch, office chair or a seat on the train (on your way to work) will do! Meditation is truly something anyone can learn, I have never come across someone who I haven't been able to teach.
"This course has made me feel like peace in my mind is never too far away. I consider it like my secret weapon. It's only been a week but I have already noticed significant changes in my mentality - from easing anxiety, increasing positivity, feeling like I have enough space in my mind for the things and people I love and clarity. I've also noticed a huge difference with how healthy my body feels to live in. This has been a life saver, especially while being pregnant."
Montana, Tasmania
Introducing
Being Meditation
Learn a simple, effortless, highly effective meditation practice over 4 simple online sessions.
Meditation Confidence
Become a fully self sufficient (meaning you won't need guided meditations, videos or meditation classes after this course) daily meditator with a practice that is highly effective & you can rely on for life.
Join our Community
A space for all House of Being meditators to connect, share & ask questions. Join free monthly Live Group Meditations and Q&As with Anne + more.
Unlimitted Access
Don't stress if you fall off the bandwagon or need a refresher. With unlimited course access you can re-sit and refresh your meditation practice, anytime, as often as you wish.
Proven Roadmap
Being Meditation originates from a lineage of over 5000 years old, a practice and process that has been tested for centuries, proven to work throughout the ages and is more relevent now than ever.
EVERYTHING YOU'LL NEED TO BECOME A CONFIDENT DAILY MEDITATOR
Here's what you'll learn
Day 1.
Learn the Being Meditation technique
Learn the simple Being Meditation technique & be guided into your very first meditation. By the end of this session you'll be feeling confident to meditate at home in your own time!
Day 2.
The practicalities of meditation
Come to understand how best to make meditation part of your daily life, what an optimal meditation practice looks like and tips & tricks for fitting it in amongst your busy schedule. We'll also meditate together again & refine your technique. Plus there's a bonus video for parents on how to make meditation doable with kids!
Day 3.
Understanding stress & the nervous system
Learn exactly what stress is, why you're exposed to so much and the negative implications that has for you. You'll also gain a good understanding of the function of the nervous system and the importance of supporting best nervous system health via meditation.
Day 4.
How Being Meditation works & the benefits
Once you have a good understanding of stress & the nervous system you'll learn exactly how the Being Meditation technique works to release stress from your system and all the incredible benefits that follow. This session will leave you feeling inspired & empowered to stick to your practice daily and give you a clear understanding of why Being Meditation is the foundation to a healthy nervous system & life of less stress.
How would it feel to..
Take control of your own state and move beyond stress and overwhelm
Feel less anxious allowing you to enjoy life in the present moment
Release fatigue and move towards greater clarity, insight & energy
Access your innate creativity & intuition
Become more productive, dynamic & resilient
Enjoy improved relationships thanks to increased presence, compassion, happiness & love
Move through life with a sense of ease, calm & resilience
Heal your nervous system & balance your hormones
"This course has felt like a game changer for me, something that I will be able to come back to at any moment of my day for the rest of my life. To be able to make meditation so accessible, practical and doable is such a blessing for me. Thank you so much Anne"
- Maja, Byron Bay
"This course has changed my life. My life before the course had been stressful and I lived with grief for over 45 years. Since completing the course and meditating morning and night I have found my mind has cleared, I see everything so much more clearly and have increased energy. My day to day life is functioning much better."
Mary, Coffs Harbour
Ready to begin a life of less stress?
Your teacher
Anne takes her many years as student and teacher of the ancient wisdom traditions of India and brings these teachings into the modern context. An expert when it comes to eradicating modern day stress, overcoming burnout & fatigue and cultivating a life of clarity, energy, creativity & happiness, Anne's knowledge & wisdom shared through both her meditation courses and 1:1 mentoring is nothing short of profound.
"Anne is a wonderful teacher – wise, connected, and engaging. Meditation can feel a little esoteric at times, Anne's approach is grounded in tradition while still being accessible and relevant to now. She has taught me how to live more comfortably in my body – a profound act of kindness in a world that asks us to be anywhere but the here, and now."
- Emily, New York
Learn to Meditate